How long has it been since you updated your thermostat? Have you checked out the latest models and features on the market? Thermostats serve an important function, and with the severe year-round weather in Buena, NJ and Surrounding Areas, offer huge potential for energy savings. Reach out to EOG Plumbing Heating and Air LLC to hear about the many options of WiFi and smart thermostats and make the best of the possibilities.
Expert WiFi & Smart Thermostat Installation
As a family-owned and operated HVAC company, we've chosen to remain focused on customer service without neglecting technological advancements. With one-on-one attention, we listen to your objectives, cater to your lifestyle, and offer recommendations that best suit your budget, HVAC system, and home. We maximize rewards from your investment, putting user-friendly control at your fingertips.
Count on our team for your WiFi & Smart Thermostat Services!
The main advantage of WiFi and smart thermostats is accessibility. Wireless technology allows adjustment, information gathering, monitoring, and notifications by way of your smartphone, tablet, or laptop from virtually anywhere. Create programs for set and forget operation. Take advantage of features such as learning capability, energy tracking, voice commands, geofencing, occupancy sensors, zone control, and so much more. Raise your standards and reduce your costs with service from EOG Plumbing Heating and Air LLC anywhere across Landisville, Buena, Vineland, Hammonton, Millville, NJ, and Hamilton, NJ.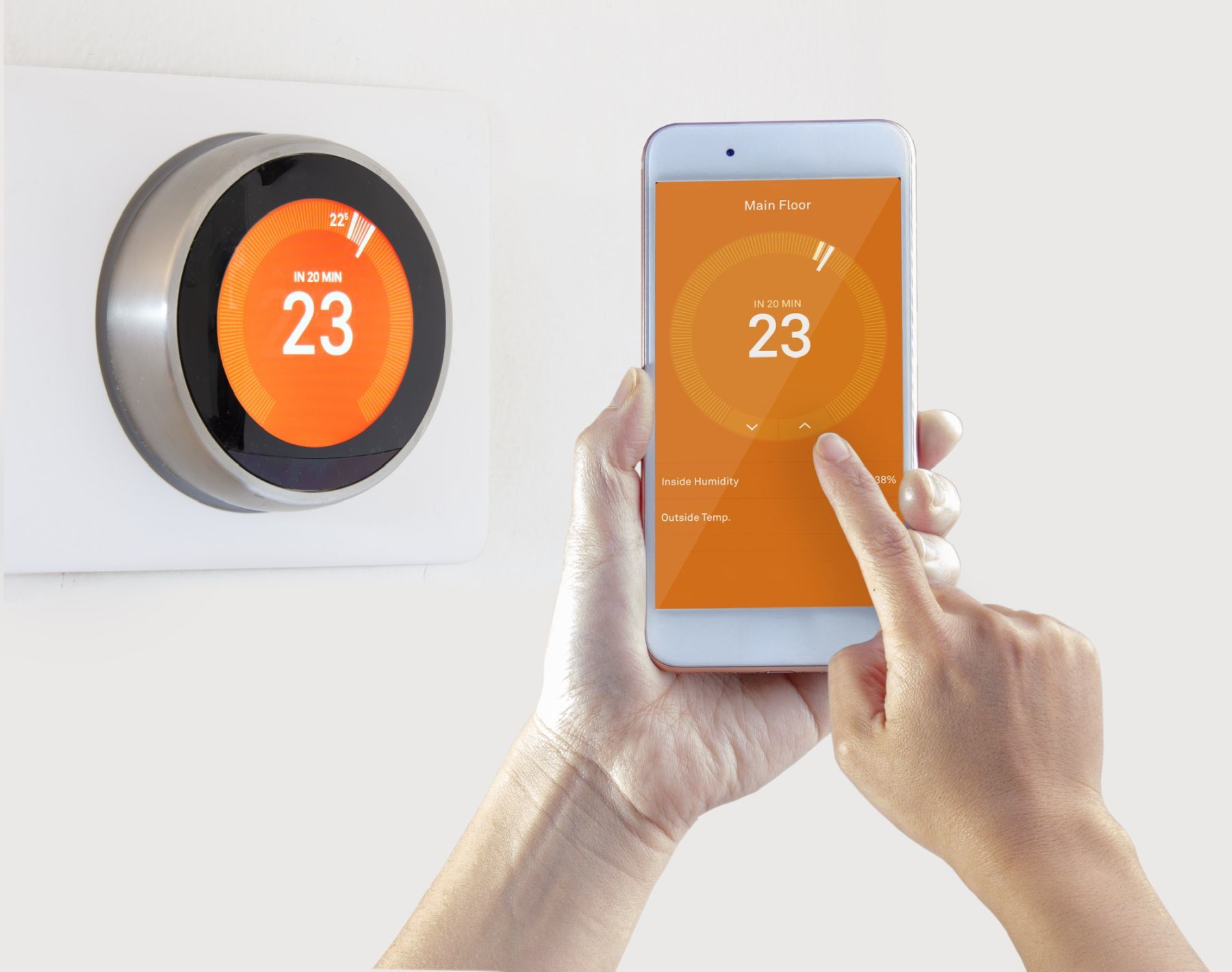 WiFi Thermostat Repair, WiFi Thermostat Replacement & WiFi Thermostat Services

Buena, NJ, Hamilton, NJ, Landisville, NJ, Vineland, NJ, Millville, NJ & Hammonton, NJ
WiFi Thermostat Repair in Buena, NJ | WiFi Thermostat Systems Millville, NJ | WiFi Thermostat Replacement Hamilton, NJ
WiFi Thermostat Systems

∴

WiFi Thermostat Replacement

∴

WiFi Thermostat Repair

∴

WiFi Thermostat Services

∴

WiFi Thermostat Installation ∴ Landisville, NJ ∴ Hamilton, NJ ∴ Millville, NJ