If you're not familiar with heat pumps, now is the time to discover the outstanding benefits of these all-in-one systems. Along with providing both heating and cooling capability, electric heat pumps are wonderfully environmentally friendly and energy-efficient. The process of utilizing and relocating existing heat rather than burning fossil fuels to generate it eliminates combustion byproducts and greenhouse gasses. You enjoy safer, cleaner comfort at a lower cost.
Reliable Heat Pump Services
As a Comfortmaker Elite Dealer, EOG Plumbing Heating and Air LLC offers a line of sophisticated heat pumps to suit every application. Features such as variable-speed compressor and SmartSense technology automatically answer varying conditions to maintain a consistent indoor temperature while minimizing expense. WiFi access allows adjustment from your smartphone. Advanced humidity control ensures ideal summer comfort without sacrificing powerful heating capacity.
Contact EOG Plumbing Heating and Air LLC for heat pump repair, maintenance & installation!
As homeowners, locals, and a family-operated HVAC company, EOG Plumbing Heating and Air LLC is very familiar with the severe winter weather across Landisville, Buena, Vineland, Hammonton, Millville, NJ, and Hamilton, NJ. We've proven the many advantages of combining electric heat pumps with a compatible gas furnace to achieve dual fuel heating benefits. The year-round cost savings and ideal comfort are unbeatable. Give us a call at (856) 517-4565 for further information, honest advice, and skilled services. We provide expert installation, repairs, and maintenance of all makes and models of heat pumps.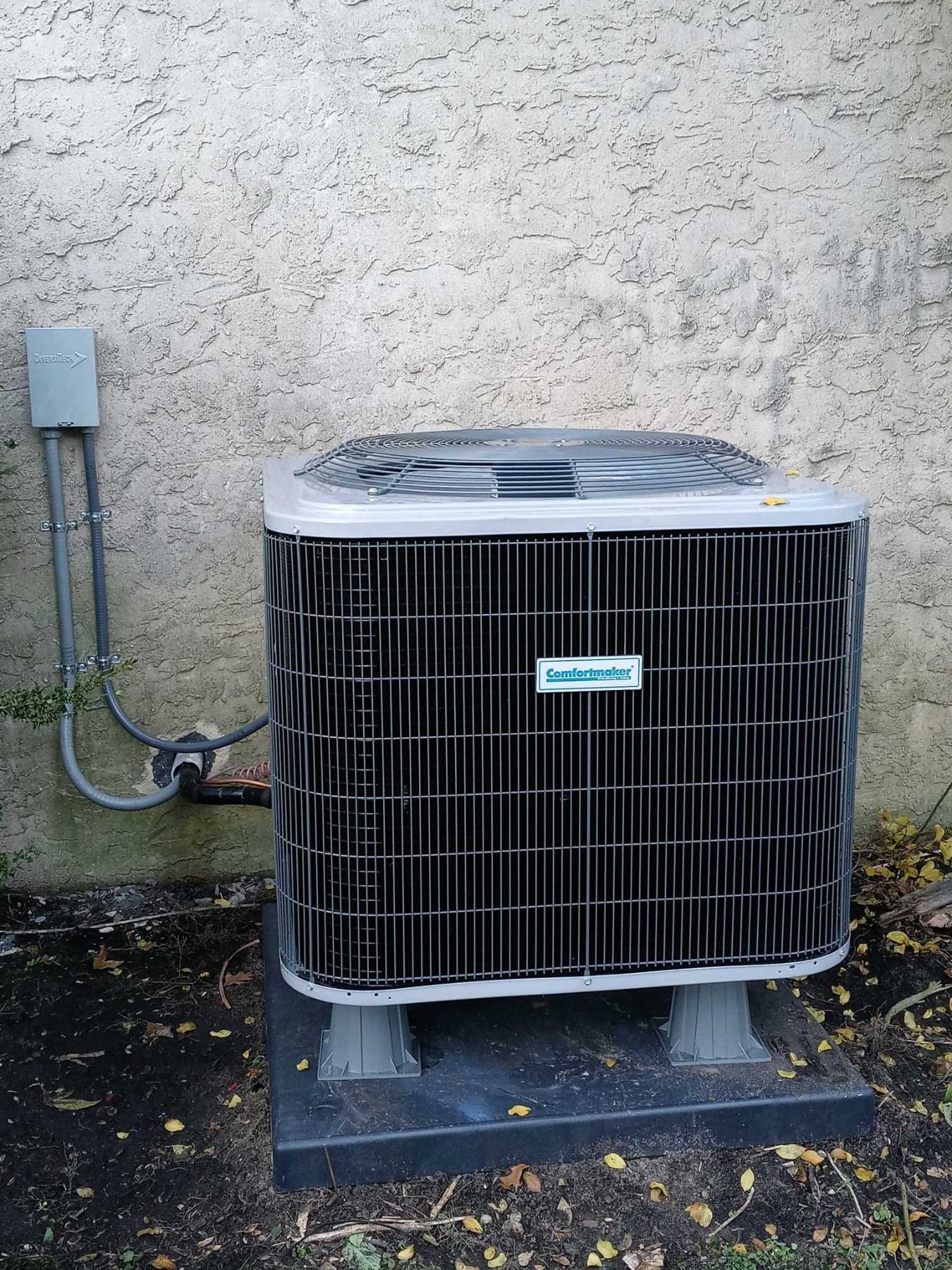 Heat Pump Replacement, Heat Pump Maintenance & Heat Pump Installation

Millville, NJ, Vineland, NJ, Hamilton, NJ, Landisville, NJ, Hammonton, NJ & Buena, NJ
Heat Pump Installation in Hamilton, NJ | Heat Pump Maintenance Hammonton, NJ | Heat Pump Service Landisville, NJ
Heat Pump Service

∴

Heat Pump Repair

∴

Heat Pump Installation

∴

Heat Pump Replacement

∴

Heat Pump Maintenance ∴ Buena, NJ ∴ Millville, NJ ∴ Landisville, NJ