If you're having issues with your air conditioner, EOG Plumbing Heating and Air LLC is where you find expertise combined with affordability and exceptional customer care. We are a true family-owned and operated company, dedicated to a more personalized style of service. Our owners call customers directly. We get to know you by name. You get to know us and take confidence in our dedication to satisfaction.
Dependable Air Conditioner Repairs
Call EOG Plumbing Heating and Air LLC at (856) 517-4565 to schedule air conditioner repair in Buena, NJ and Surrounding Areas. While we've stuck with old-fashioned values of work ethic, we keep up with technology as well as technician training and education. Our team handles all makes and models of cooling systems, both residential and commercial applications, including air conditioners, heat pumps, ductless mini-splits, high-velocity HVAC, and more.
For A/C repair services, call on the EOG Plumbing Heating and Air LLC team!
At EOG Plumbing Heating and Air LLC , we take a great deal of pride in our work and the loyalty of our customers. Word-of-mouth recommendations are a great compliment and one of the many reasons we continue to thrive. Let us take a look at your air conditioner, identify the problem, and outline options. We focus on cost-effective solutions that restore energy efficiency, cooling capacity, reliability, longevity, and overall peak performance. EOG Plumbing Heating and Air LLC provides expert air conditioner repairs and prompt scheduling across Landisville, Buena, Vineland, Hammonton, Millville, NJ, and Hamilton, NJ.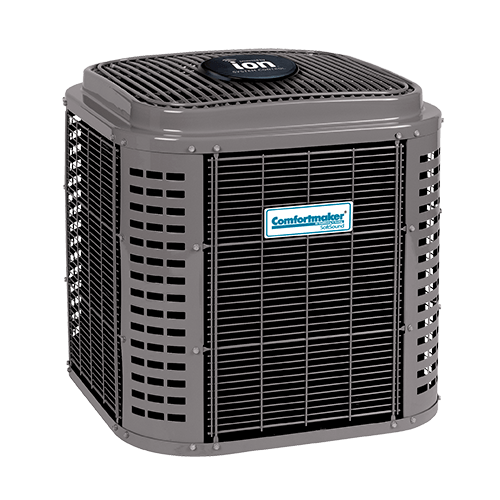 Cooling System Repair, AC System Repair & Air Conditioner Repair Services

Landisville, NJ, Hamilton, NJ, Millville, NJ, Vineland, NJ, Buena, NJ & Hammonton, NJ
Central Air Conditioning Repair in Millville, NJ | AC System Repair Hammonton, NJ
Central Air Conditioning Repair

∴

Central Air Repair Services ∴ Hamilton, NJ ∴ Hammonton, NJ ∴ Landisville, NJ